Florida Unarmed Security Officer Class D Training
(Part I – 24 Hour/ Part II – 16 Hour Course)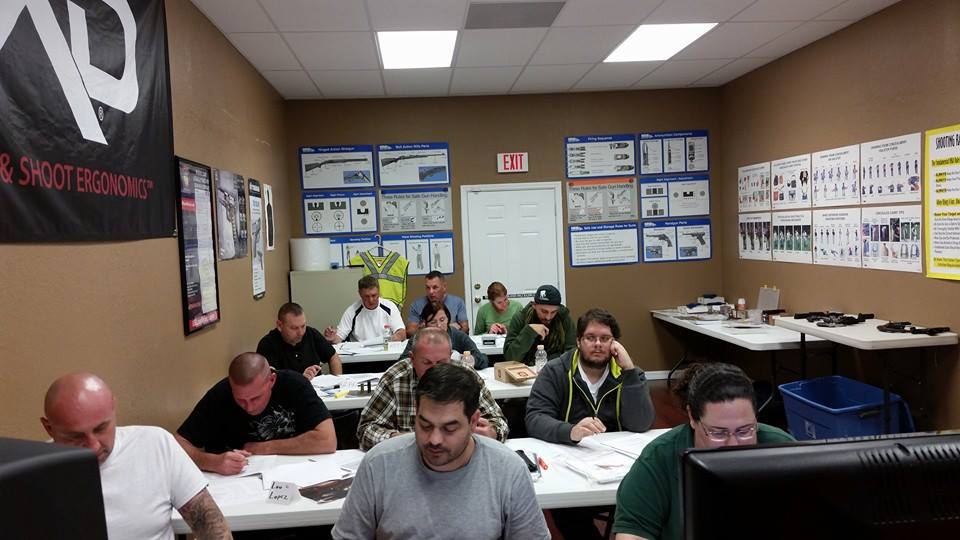 To become a Security Guard/Security Officer in the State of Florida students are required to complete the Florida Security Officer License Certification Course. The D License is the required Security License you must have to work as an Unarmed Security Officer in Florida.
Florida Security Firearms Training offers the Security Class D License in South West Florida covering. Lee County, Charlotte County, Hendry County, Collier County, Glades County, Sarasota County, Desoto County, High-Lands County, Hardee County and Manatee County. Our Security Officer Training School offers a full range of Security Guard Training Courses including the Armed Security Guard License-Class G Course and the Unarmed Security Guard License- Class D. Please visit our Training Schedule for Class dates and times.
The Florida Class D Security License requires 40 Hours of classroom training by a licensed Security Instructor (DI) at a Licensed Security School (DS) which is regulated by the Florida Department Of Agriculture and Consumer Services Division of Licensing. The DOL allows the Florida Security Guard Licensing course to be divided into two security classes. The PART 1- 24 hour Security D Course and PART 2- 16 hours Security D Course.
(As of January 1st, 2012 students must complete the entire 40 Hr course to apply for the security D license. DOL will no longer provide TEMP licenses with the 24 Hr D course completion)
Take the 40 Hour Course Now! – Contact Us
---
Florida Security & Firearms Training Inc.
705 Pondella Rd. #H
North Fort Myers, FL 33903
239-332-8403